How Real 'The Real Housewives Of Orange County' Really Is
Is the Bravo show The Real Housewives of Orange County actually real? Are Orange County people really like The Real Housewives of Orange County?
The Real Housewives of Orange County, is this reality show real?
The longest-running branch of the Housewives franchise, with an astounding 11 seasons and counting, is The Real Housewives of Orange County. 11 years of reality in one town can create all sorts of stereotypes, some that need to be squashed and some that we need to admit as a reality…no matter how embarrassing it may be. Time for some truth bombs on what is Reality and what is just Really Fake.
The Rings: Reality
As unbelievable as some of the rings on the show may seem, that is ACTUALLY how massive the rings are around these ladies stomping grounds. You aren't supposed to look a Chinese elder in the eye the same way you are absolutely supposed to stare at the jumbo wedding rings in Orange County. It is a sign of respect. These women worked hard tying down these successful men and these are the trophies to prove it.
Dinner With a Side of Screaming: Really Fake
The majority of women eating out at nice restaurants actually do not get verbally abused their "best friends"…shocking! If anyone in Orange County ever says they have seen a brawl at a 5-star restaurant on a Tuesday afternoon, there is no way it wasn't a Real Housewives of Orange County star.
Awkward Run-Ins: Reality
That girl that denied all 3 of your friend requests? Or the one that you called a dingbat in front of everyone? You're definitely going to get seated directly across from her table at the next brunch outing. A tip? Always pack big sunnies to hide from the haters.
Spoiling: Reality
Spoiler alert: Orange County parents spoil their children, husbands, each other and essentially everyone except the homeless. Sure, all parents like to go the extra mile. Maybe they'll buy their kid an extra Barbie or new basketball shoes. However, Orange County parents tend to take it up a tiny notch, and by that I mean "I got a brand new Audi for my 16th birthday" notch.
Closets full of clothes with tags still on them, new cars for kids that hardly know how to drive, and cash upon nearly every exit of the front door are not only common but almost expected. As crazy as it seems, it doesn't look to be changing anytime soon. So don't bother trying to persuade parents of Orange County otherwise.
Girls Trips: Really Fake
This is not normal. Think about it, a pack of 10 women do not all abandon their children for a week several times a year. All to go on a paid-for vacation with a group of girls that tend to piss them off? Most moms are busy working and taking their kids to school and sports practices. Moms would probably take up the opportunity to escape from their children with any group interested in a heartbeat. Sadly,the opportunity really doesn't arise.
Botox & Boobies: Reality
More like the realist. Every woman in Orange County that you think would never get work done actually already has. You might as well ask them who their amazing doctor was so you don't end up botched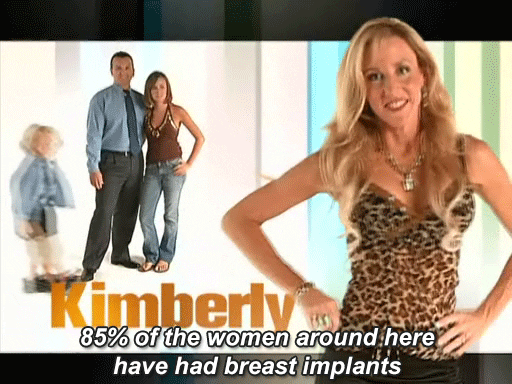 A boob job might as well be included with every new Orange County residency. There are more fake boobs in Orange County than there are women so unlike the perky tatas around the OC, let that sink in.
Alcohol Consumption: Reality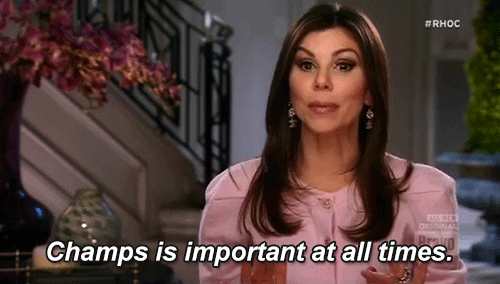 Happy Hour starts after preschool drop off in Orange County. The women of The Real Housewives of Orange County throw back so much wine your Italian grandmother would be intimidated. We really can't complain about this, because it adds a lot of pizzazz to their personalities. Who knew every cocktail was the perfect recipe for an addictive show?
And with a final score of 5 to 2, the majority of The Real Housewives of Orange County reality show really is the reality of a lot of Orange County women, bet you didn't see that coming.