15 Creative Food Processor Uses You Didn't Know About
A food processor is a helpful tool to have in the kitchen. Find out about creative food processor uses that you might not have known about.
If you love cooking but don't have a food processor by now, you're seriously missing out. No, really, are you living under a rock? Food processors are the glorious multi-tasking kitchen appliance that you need. These lovely little machines can whip up, shred and chop up just about anything. Once you look into what the best food processor for you, then you can dive into all of the creative food processor uses you might not have tried yet.
Sure, you'll be chopping up veggies or even kneading dough, but these machines are capable of much more than that. Learning about all of the amazing food processor uses is one of the most exciting parts about owning one. Ever thought of making delicious no-bake dessert balls? What about oat flour or your own special curry pastes? If so, you're in the right place.
What Is a Food Processor?
In case you're not familiar with this tool, a food processor is a kitchen appliance that does all of the chopping, slicing, and dicing for you. It's comprised of a mixing bowl with blades at the bottom. The top has a feeding tube where you can easily insert the ingredients. From there, depending on the type of food processor you have, there are different types of attachments to use.
Food processors are an essential kitchen tool you need that'll save you the time and the hassle while you're in the kitchen. Get inspired with these great food processor uses.
15.) Make Homemade Dressings
The great part about using a food processor is the fact that you don't have to cut up the veggies. If you want to make a special dressing recipe that you can throw on anything, try throwing in your garlic and herbs with olive oil and your vinaigrette of choice.
Once you pulse the food processor for a while, you should get a nice, smooth consistency. You can leave it a little chunky if you'd like that too. Enjoy your concoction over some salad or even use it as a seasoning for another dish.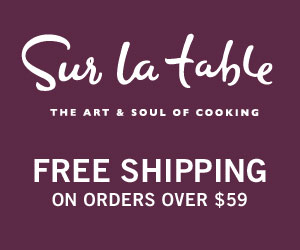 14.) Grind Meat
This process may be a bit messier or more tedious, but it's worth it if you're trying to get the perfect ground meat. A food processor is great to grind up all types of meats. Whether you're making traditional burgers or salmon burgers, a food processor covers it all.
The best thing about grinding meat with a food processor? You can add in extra ingredients to season the meat while you're grinding it. Flavors like garlic or onions will be more evenly distributed throughout the meat.

13.) Make Homemade Nut Butter
Nut butters are on the rise and as delicious as they are, the prices tend to be steep. With a food processor you can experiment with making your own nut butters right at home.
In fact, this is one of our favorite food processor uses there is, and it's extremely easy. Just throw in your nut of choice and chop it until it's develops a pasty texture and there you have it, a delicious nut butter.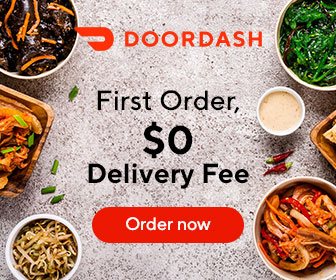 12.) Make Pesto
A delicious, fresh pesto is a few ingredients away when you have a food processor handy. If you've never made pesto before, then this should be on your list of things to make with a food processor.
It's fast, easy,and tastes delicious. It will liven up any meal. Most pesto recipes call for a mixture of herbs and garlic. Choose your favorite ingredients and enjoy it on pretty much anything!

11.) Puree Soups and Sauces
Most people either use a food processor or a blender to make their purees.While this one is a matter of preference, it's no doubt that using your food processor to puree will make things a lot easier for you.
If you choose to puree veggies for a soup, try not to put hot vegetables in the machine because this could be tricky or possibly damaging. Instead, puree the veggies while they are warm or even before before cooking them for your soup.
10.) Make Curry Paste
Take your curry game to the next level by creating your own homemade paste right at home. You won't ever want to buy the store-bought stuff again.
The best part about food processors is that they are great for both dry and wet ingredients. Food processors also allow you to control the desired texture when blending all of the ingredients together. Simply keep blending the ingredients until it's made into a thick, pasty texture, and then add it into your curry pot. The best part is that you can always make a bunch and save it for later.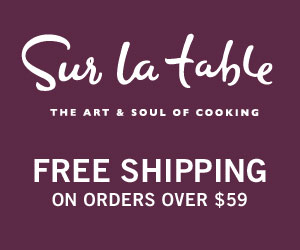 9.) Make Hummus
Food processors are great for whipping together dips and sauces like hummus. You can whip up some delicious hummus in a food processor in under 10 minutes.
Hummus is a mixture of garbanzo or chickpeas and other natural ingredients like lemon, garlic, and spices. Don't be shy to feed in some extra spices for an extra kick if you're feeling creative.

8.) Make No-Bake Dessert Balls
For lovers of sweet treats and vegan snacks, no-bake dessert balls are a must.
No-bake dessert balls are usually a mixture of chocolate, nuts, and even some dried fruits. They're healthy, delicious, easy to store, and don't require an oven. The food processor works perfectly to create the perfect "dough" for these balls. After adding in all of the ingredients, freeze the balls for a few hours.
7.) Chop Nuts
Chopping up nuts on a cutting board with a knife can be a nuisance. It can take a while to get the perfect size and it's usually messy. Some of the harder nuts may even be too difficult to do by hand.
Instead of going through all of that hassle, throw the nuts in a food processor instead. This trick works well because it's fast and easy. You can chop up nuts for a salad or even as ingredients for a dessert treat.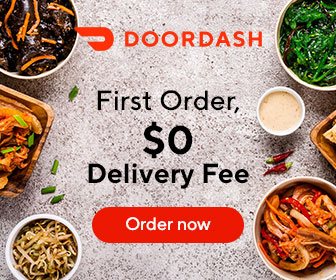 6.) Shred Cheese
One of the best food processor uses cuts down on the time and mess that you would usually take. Shredding cheese is made so much simpler by putting it in a processor for a few minutes.
Some food processors come with a shredding blade specifically designed for cheese and some vegetables. If not, set the cheese in the coldest part of the fridge for some time to ensure it's ready to be shredded properly.

5.) Make Gluten-Free flour
Save money and time on buying gluten-free flour and make yourself your own right at home.
Food processors can make great oat flour in minutes by blending up the dry oats to a powdery state. Once you've blended the flour, you're free to use it in your recipes.
Are you making gluten-free bread? You can even use your food processor to knead the dough and then throw it in your bread maker afterward.
4.) Make Vegan Ice Cream
While we do love a good at-home ice cream maker, if you don't have one handy you can use your food processor instead.
Lactose intolerant? We should also mention that this ice cream won't require a ton of ingredients, nor will it require dairy or other fatty products. Simply slice up a banana and freeze it, then throw it in the processor with whatever add-ins you want. Try adding other fruit or even chocolate.
Once it's turned into a paste, throw it in the freezer for another 30 minutes then enjoy!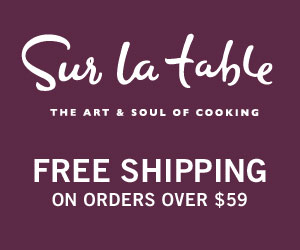 3.) Make Falafel
You canuse a food processor to make your falafel recipe much easier. After you soak your garbanzo beans overnight in warm water, throw them into the food processor with other seasonings and herbs. Blend the chickpeas into a thick paste, then bake them until they're crispy and brown.
You can play around with the different seasonings and add ins as well. The best flavors for a falafel are lemon, garlic, cumin, and cilantro to name a few. If you want a stickier texture, add in an egg.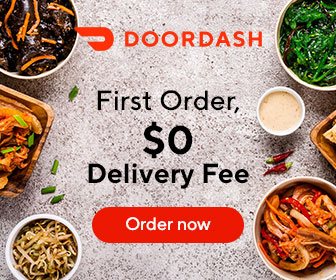 2.) Cut Butter Into Flour
Baking is such a methodical type of cooking that you need the perfect measurements and time frame for everything. It's one of those types of cooking where you can't miss a step or skimp on an ingredient because it could ruin the entire batch. Anywhere that you can add in a food processor would be of huge help when it comes to baking.
When you need to cut butter into flour, you can use a food processor to do that easily. Trying this with a fork takes forever and isn't that efficient. Instead, use a food processor to do a lot of the mixing steps for you.
Some food processors even come with extra attachments for this step. Check out food processor reviews to find out which ones offers this.
1.) Homemade Body Butter
Food isn't the only thing you can make with a food processor.If you haven't dabbled in making your own homemade skincare, plug in your food processor and try it out.
You can make a bunch of natural products like a face or DIY hair mask. You can also make soothing body butters that your skin would love. All you need as a base is some shea butter, and from there you can add in essential oils for scent and texture.
Now that you know these creative food processor uses, try them next time you're in the kitchen.